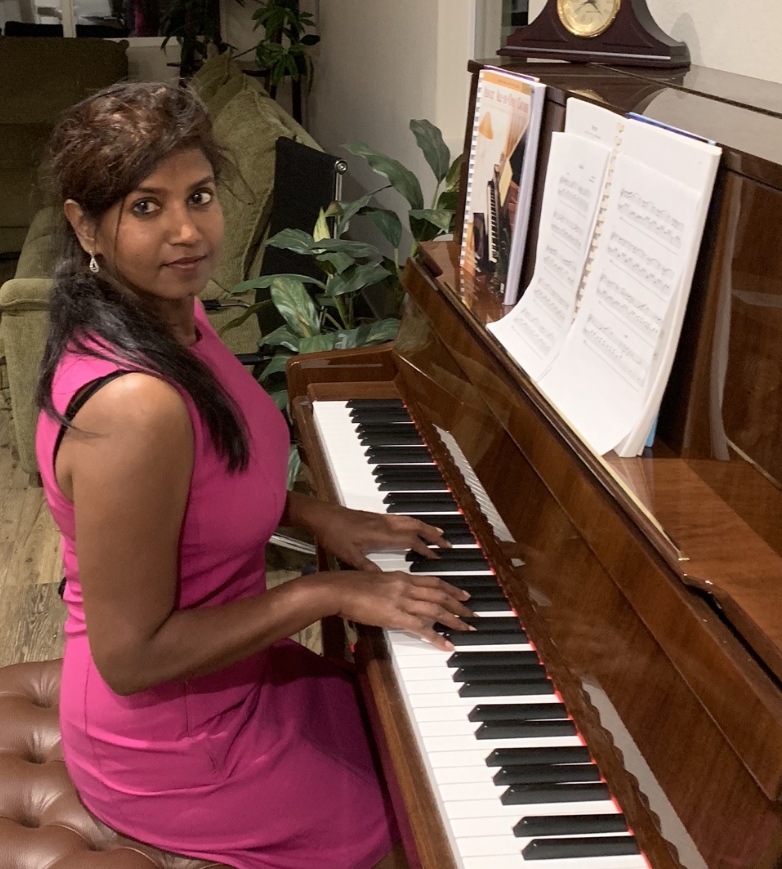 Today I have a story to tell about how one of my students has made use of her piano lessons in a very unique way during the Pandemic. Like all my students, Angelina has been working with me exclusively online since March. Early this year, she decided to learn to play a piano piece … as part of her yearly work performance review!
Here's what Angelina had to say about her experience learning the piece, as well as working with me online :
My company wanted their employees to not only set goals for business hours butset a personal goal towards our yearly performance appraisal. I choseto play a new piece of music, "Bluebird" by Alexis Ffrench, as I had started taking piano lessons this year. I was surprised by how fast I learnt to play the five sheets of music.
Chris helped me play the sheet music a few phrases/sections at a time till the music flowed easily. He even went the extra mile when he reviewed sample recordings and provided feedback outside of class time, which was amazing. I would not have been able to achieve my goal without Chris' constant encouragement.
Switching from in-person to online classes over Zoom during the pandemic was pretty seamless. There were no technical glitches for the most part and Chris was still able to see me play and provide feedback like he did during inperson classes. In one of his weekly online drop-in group sessions, Chris had me play "Bluebird" for the group and I was pleasantly surprised to see how thepiece moved the group. You don't have to be a professional to play something that will impact others!
As a piano teacher and overall musical creativity coach, I love seeing my
students– like Angelina– accomplish goals that matter to them :).
How might I help you?